Posted by justin on 20 Jan 2008 at 12:51 am | Tagged as: adventure day, art paparazzi, celebrity sightings, performance art, possibilities, r.i.p.
exhibit a : Audio from Karen Mahaffy describing the execution.
exhibit b :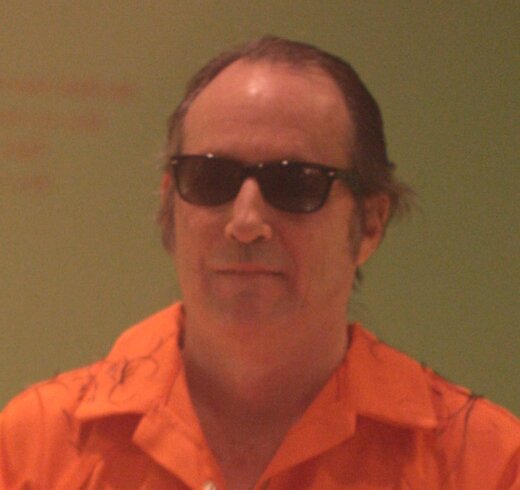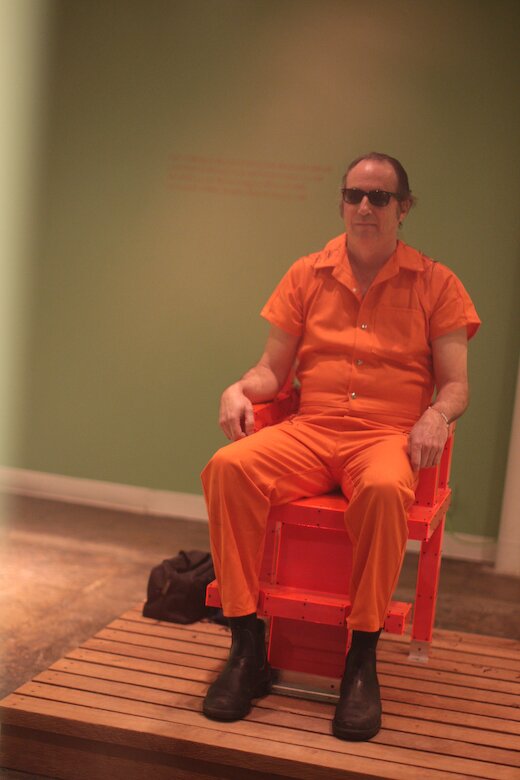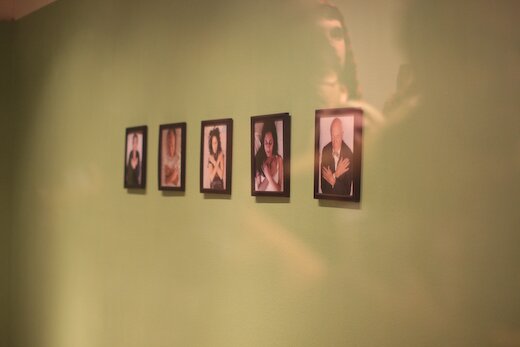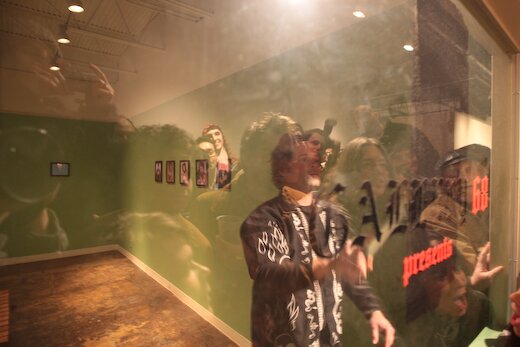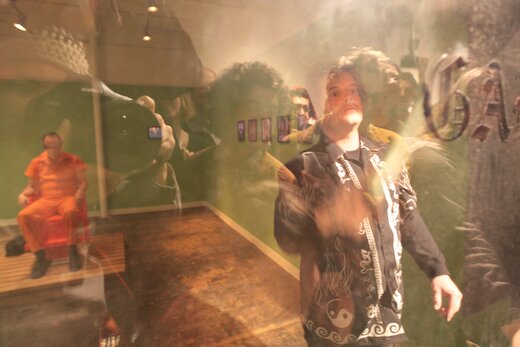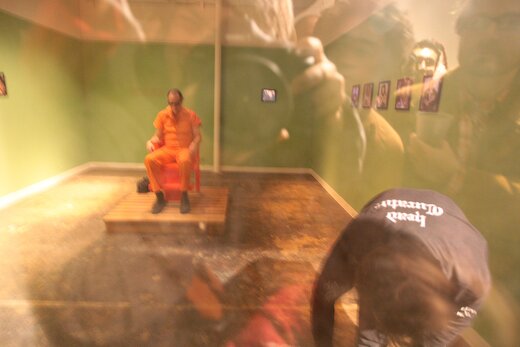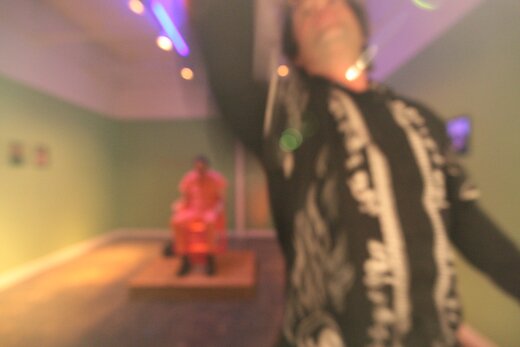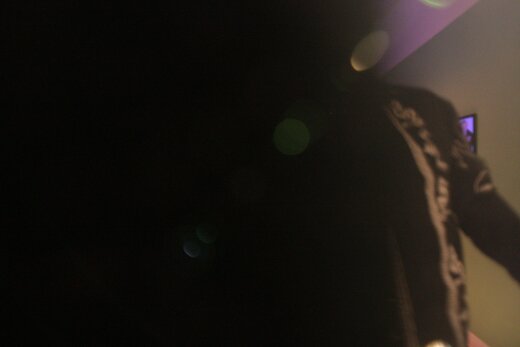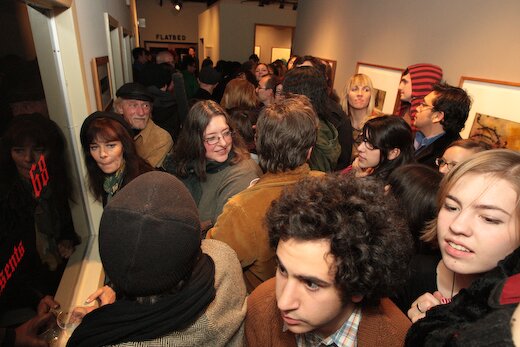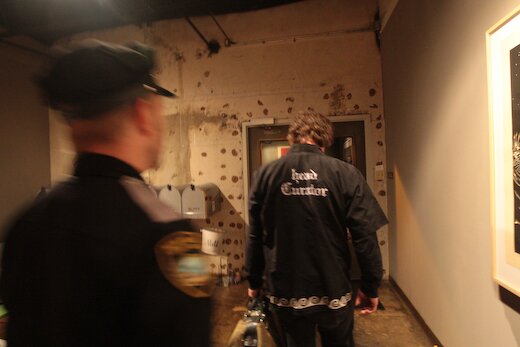 (photos copyright Justin Parr 2008)
INTRODUCING NEW EVIDENCE:
exhibit c : futureWorkerGirl reflects on artist as murderer, victim, pimp and ho.


15 Responses to "Jan 19th 2008 – the execution of Hills Snyder – Gallery 68 – Austin, TX (Updated)"
on 20 Jan 2008 at 10:49 am #

Lety




What happened then?

on 20 Jan 2008 at 9:50 pm #

Jim Felps




Everyone got drunk. What did you expect?




Sal Yodada is dead, long live Sal Yodada.




thanks for posting these photos i was unable to make it, but heard alot about it,

on 22 Jan 2008 at 12:17 pm #

cult of something




I was there! And I saw the Artist!

I never did find the art though.




[...] Seeing what I didn't sees. [...]

on 03 Feb 2008 at 1:04 pm #

dipstick




So Hills don't make art anymore?
What are you doing man?!

In the immortal words of Chuck D and Flava Flav…
"PUT THE BUDDHA DOWN!!!!"

What a shame.
I'll miss Hills.




What makes you think this isn't art?

on 03 Feb 2008 at 10:57 pm #

dipstick




Hills used to make things with his hands, objects d'art, if you will. Gorgeous things, I thought. This performance thing seemed more like a popularity contest or beauty pageant.
He has every right to do what he damn well pleases. If this is art and art is subjective, I think this is a lazy attempt and says nothing. Does nothing 'cept > Look at me! Look at me! Look at me!!!!!!!!!

But hey, maybe thats what he wanted.
Peronsally I think he's just burned out on making things. Thats ok though, we're all human.

on 04 Feb 2008 at 2:22 am #

hungry.




if the stunning faux-electric chair featured in hills' performance is not an objet d'art, i'll eat my pimp suit, hat and stick.




Hello stupid pendosegi.-




Sick and tired of getting low amounts of useless visitors for your site? Well i want to let you know about a fresh underground tactic that makes myself $900 every day on 100% AUTOPILOT. I possibly could be here all day and going into detail but why dont you just check their site out? There is a great video that explains everything. So if your seriously interested in making effortless hard cash this is the website for you. Auto Traffic Avalanche




Thanks , I've just been searching for info about this subject for ages and yours is the best I've discovered till now. But, what about the conclusion? Are you sure about the source?